What made you decide to look into Digital Marketing?
Digital is trending and our audience' behaviours have shifted to doing much more of their own research. Furthermore, the pandemic accelerated Digital Marketing activities as lockdowns prevented more traditional activities like physical events to take place.
What objectives do you want to achieve with your marketing projects?
We want to market our solutions to various industries in multiple languages across many countries. Our main objectives are to generate new contacts while increasing brand awareness.
What finally made you choose TraceParts? Which factor swung the balance?
With TraceParts, we found a database that matches our market segments and personas globally.
Could you quickly describe the projects you have worked on with us?
We have worked on several multi-touch asset promotions in multiple languages in different countries around the globe. We have tested various opportunities with TraceParts including email marketing, newsletter advertising and banner ads and seen good results from all. We also strive to try and test new initiatives to help optimise results and ROI.
What kind of results have you obtained on your projects with TraceParts?
We have seen above average email opens, click-throughs, and reengagement.
Is there anything you would like to add?
On the front end, the TraceParts team have our best interest in mind, so we get maximum ROI. On the back end, the support teams understand what we are doing and are really easy to work with.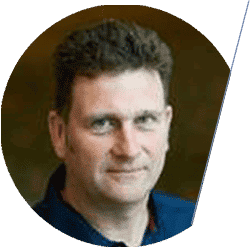 Russell Brook,
EMEA Marketing Director, Siemens Digital Industries Software